Tilla Work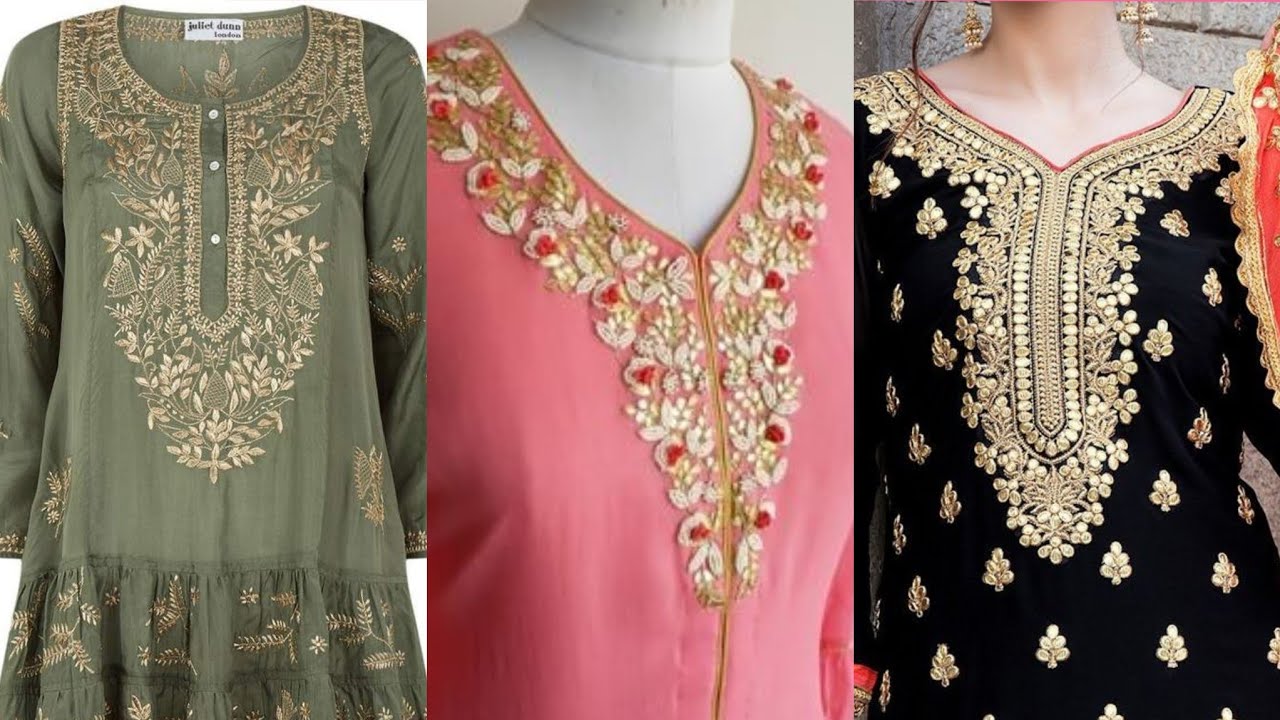 With a needle, Mohammad Shafi Mir's wrinkled hands wove intricate designs on a mustard-colored pheran, the loose woolen overcoats worn by Kashmiris. Sitting in the corner of his shop in downtown Srinagar's Fatehkadal, it is adorned with a variety of traditional costumes embroidered with the art of tilla.

The man in his 70s with a white beard and small eyes doesn't stop smiling and recounting his blessings as he slowly runs the needle down into the pheran, adjusting his brown, square-shaped spectacles. Carefully, his steady hands weave the almond-shaped motifs on the pheran with a white thread.

He weaves strings of white, red, and yellow threads in elegant patterns on different costumes such as pheran, suits, shawls, even sarees. The embroidery is commonly known as Tilla Dozi., woven with a metallic thread on a needlepoint.

Tilla is a traditional craft of Kashmir which is used to adorn pherans and shawls but over the years, the embroidery is done on sarees, shalwar kameez, and other garments as well. It's is a type of embroidery work, involving the requirement of gold and silver metallic thread. Tilla artisans patiently decorate the cloth with different patterns made by the threads. A bride's trousseau in Kashmir is considered incomplete without tilla embroidered garments especially pherans.

Nearly seven decades ago, Mohammad Shafi Mir — a five-year-old child back then — was brought to a master of tilla embroidery work in the same area where his shop is located today.

With the little hands of a child, Shafi learned to make beautiful tilla embroidery designs for six years. Unlike the eight others in the class, Shafi learned the skill fast and started earning 7 rupees a month — a decent amount back then.

Shafi has grown up in Fatehkadal but currently lives in Bachpora. As a fifteen-year-old, he opened his own Tilla Dozi shop and started working on his own. He has taught tilla embroidery work to many across Kashmir; some of them, he said, have passed away, left the business, or rarely do any work anymore. "Inflation in the market has made many artisans leave this work as there is hardly any profit in this business," said Shafi.