Our Team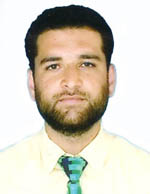 From the Desk of Director Academics

Hind Khadi Gramudyog Ashram (Skill Development Training Organization, is purely a non profitable organization working on the grounds of spreading Skill Trainings since 2004. Hind Khadi Gramudyog Ashram today stands a part from all our institution for its noble motive and its service to the society. This is one the reason why Hind Khadi Gramudyog Ashram is known as the pioneers of Skill literacy through the state.

A Childs needs for food, clothing and shelter are born with his birth. But, his intellectual needs are born with Skill education. A high quality education can ensure success in life, both material and spiritual. A student today is aware of his need of quality education. Since the inception of Hind Khadi Gramudyog Ashram, it has been working towards its goal with the same zeal and enthusiasm and taken up a challenge every year to cover a fixed number of aspirants to be benefited and each time it has crossed much over its expectations. As of date Hind Khadi Gramudyog Ashram has provided training to the students of all age bar and also house wives, businessman employees and almost every section of the society.

The mission of Hind Khadi Gramudyog Ashram is to be a premier Organization of Skill Development Trainings education as per the need of the industry and in compliance with standards set by the Ministry of Minority Affairs NIELIT/BOTE etc, to help our students build world class careers in the it industry.

The young and promising students of valley are most welcome to the Hind Khadi Gramudyog Ashram; we have dedicated our selves to carve their professional carrier in such a manner so as to enable them to successfully cope with emerging challenges of future.


Khalid Bashir
(Director Academic)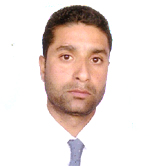 From the Desk of Director Operations

Sky is only the beginning soar on Skill wings with the Leader in Skill Development Trainings. A student today realizes the importance of prime of his life. The pinnacle of his dream career starts with a single step. It's imperative that he places the first step on the right ladder at Hind Khadi Gramudyog Ashram (Skill Development Training Organization. At Hind Khadi Gramudyog Ashram (Skill Development Training Organization, we are committed to satisfy the identified need of our students through development and implementation of our quality education. Our faculty strives to continuously improve the quality education.

Hind Khadi Gramudyog Ashram, is backed by a group of talented management who is always on the verge of creating innovative ideas to serve the society, keeping in mind, today's most demanding sector of the society i.e. the job sector and keeping in view of the institutions that crop up claming opportunities, its management has redefined the terminology of Skill literacy.

The Organization runs the courses as per syllabus and norms prescribed by the NSDC/NIELIT/BOTE. However the unique feature of the Organization has been to include training on latest technological advancements as an integral part of its curriculum.

Besides, carrier programs the institute conducts various short term professional and customized courses to meet individual and organizational need.

To fulfill this requirement, we have also included spoken English and Personality Development as a part of our regular course; we at Hind Khadi Gramudyog Ashram feel that, in order to secure a decent job in today's competitive scenario, knowledge of the above is very much necessary in addition to the Skill Training knowledge and a collage degree.
Rayees Mirani
(Director Operations)
For more information about Hind Khadi Gramudyog Ashram, please contact: